---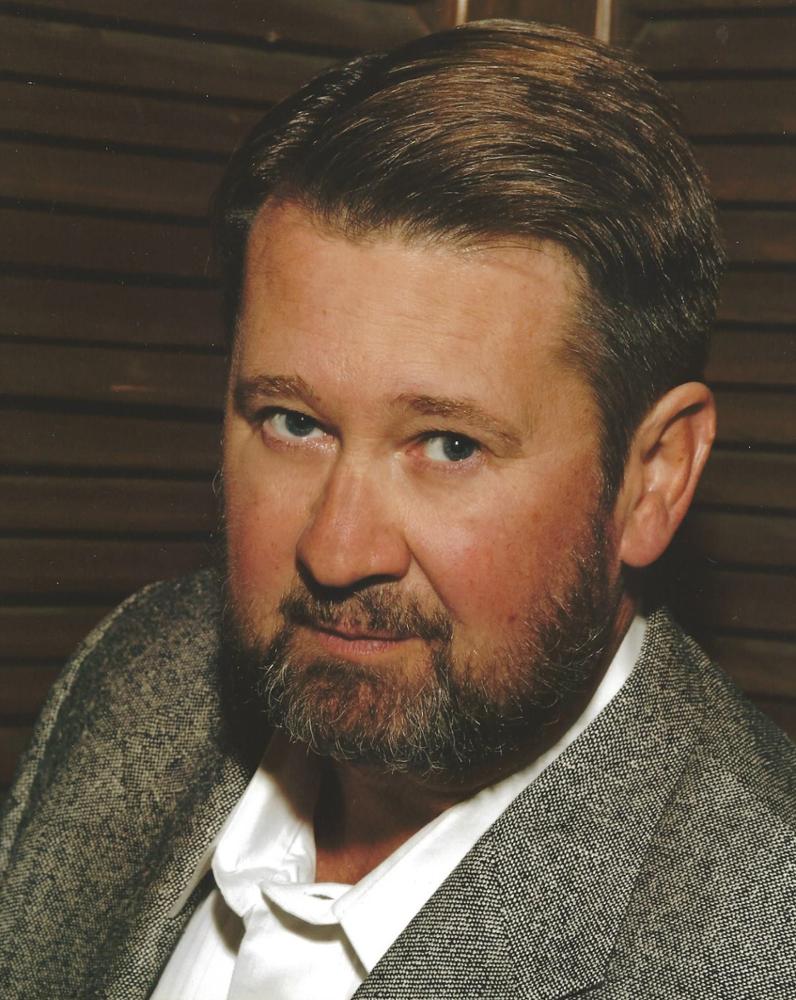 In Memory of
Edward P. "Eddie" Burke
1953 - 2017
Obituary of Edward Burke
Edward (Eddie) P. Burke of Glastonbury, CT, beloved husband of Susan Pawloski-Burke and adored father of Toby E. P. Burke, died peacefully on March 27, 2017 after a long and courageous battle against prostate cancer. Born to the late Thomas E. Burke and Theresa L. (Butenas) Burke on December 23, 1953 in Hartford, Eddie grew up in Elmwood, attending school there and graduating from Conard High School in 1972. He earned his bachelor's degree in Business Administration from Central Connecticut State College. He worked for the State of Connecticut, Department of Administrative Services his entire professional career of over 30 years. The bulk of his career was spent working in the Compensation Section of the Office of Labor Relations. He loved working with the numbers, conducting research with his counterparts in other states and testifying during labor contract negotiations. His professionalism and attention to detail earned him the respect of his coworkers and union staff alike. Eddie enjoyed his work at the State of CT, but his real passion was theater. He performed a wide variety of leading and supporting roles both professionally and in community theaters throughout the state. He was a versatile actor, excelling in both comedic and dramatic roles. Among his most memorable performances were his portrayal of Timmy Cleary in The Subject Was Roses for the Mark Twain Masquers, Blick in The Time of Your Life, Deputy Marshal Harvey Pell in High Noon and Ruby Pinkbottom in Murder at Rutherford House. He always treasured those times and the friends that he made in the theaters in which he performed, particularly The Hole in the Wall Theater in New Britain, The Little Theater of Manchester, Theater of Newington, The Westbrook Players and Valley Repertory Company in Enfield, CT. In addition to theater, Eddie loved to play golf, going to the beach and driving his Corvette with the top down. He was crazy for holidays and would be the first one on the street to put up holiday decorations. He was an excellent chef and insisted on making the turkey dinner on Thanksgiving. Heaven help you if you weren't seated at the table when the turkey was ready! He always put his family first and his thoughtfulness and generosity made us feel special and loved. Besides his wife and son, Eddie leaves his stepmother, Nancy (Roy) Burke (Grandma Nan), his lifelong friend Ron Broege, and many other close relatives and friends. Eddie was predeceased by his brother, William (Billy) Burke. Eddie was a true warrior whose fighting spirit and positive outlook were an inspiration to many. The family would like to thank all of our friends and family who provided so much love and support during these difficult times. A special thanks goes to our friend Rich Pfund whose help and support through the many years of Eddie's treatments were a Godsend. We'd also like to thank all the professionals involved in his care, from Smilow Cancer Center, St. Francis Hospital, and the CT Hospice. A special thanks to Dr. W. Kevin Kelly, who gave us hope when things were looking hopeless and to Dr. Bernie Siegel, whose inspirational words gave Eddie the tools to help him in his journey. To all the men out there—we urge you to get your PSA checked!
Calling hours are Monday, April 3, 2017, from 6:00 p.m. to 8:00 p.m. at the Mulryan Funeral Home at 725 Hebron Avenue, Glastonbury CT. A funeral mass will be celebrated on Tuesday April 4 at 10:00 a.m. at St. Patrick-St. Anthony's Church, 285 Church Street, Hartford, CT. Attendees are welcome to park free of charge in the parking lot directly across the street from the church. In lieu of flowers, memorial donations may be made to CT Families for Effective Autism Treatment, CT FEAT, P.O. Box 370352, West Hartford, CT 06137 or to the Closer to Free Fund, which jointly supports Smilow Cancer Hospital at Yale-New Haven and Yale Cancer Center. Please make checks payable to Closer to Free Fund and mail to P.O. Box 1849, New Haven, CT 06508. Please include the honoree's name on the memo line. Secure online gifts can be made at https://www.givetoynhh.org/closertofree. For online condolences please visit www.mulryanfh.com.
Who We Are:

Mulryan Funeral Home is family owned and operated and has been serving Glastonbury and surrounding communities for many years.

Our Location:

725 Hebron Ave.
Glastonbury, CT

Phone: 860-652-4436


Quick Links: