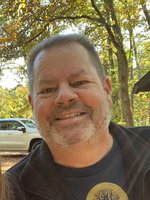 Mark T. Wilson
Mark T. Wilson, 58, of Glastonbury, passed away unexpectedly at Hartford Hospital on January 27, 2021. He was the beloved husband of Mitzi (Bailey) Wilson.
Born in Philipsburg, PA, he was the son of Jean (McCamley) Wilson and the late Donald K. Wilson, Jr. Mark graduated from Loomis Chaffee. Mark earned a Bachelor's Degree in Architecture at the Boston Architectural Center and worked for many years as a commercial Architect. He was a member of St. Patrick – St. Anthony Church, Hartford.
He was a man of many hobbies, including glass blowing, distilling salt, and wood turning. He loved Echo Lake in VT. He loved his dog, also named Echo after the lake. Most of all, he loved his family.
In addition to his wife and mother, Mark is survived by his two daughters Lyssa W. Becho and her husband Carlos of MI, Ashley M. Wilson of Fairfield, his granddaughter Maya Becho, three brothers; Jeffrey Wilson and his wife Paula of Glastonbury, Donald P. Wilson and his wife Laurie of Glastonbury, Peter Wilson and his fiancée Maureen, of MA, five sisters; Jeanne Farrell and her husband Dave of Glastonbury, Kathleen Galley and her husband Mark of Westport, Kristen Wilson of VT, Ann Marie LeDuc of Glastonbury, Elizabeth Cameron and her husband Matt of Marlborough and many nieces and nephews.
A private funeral service will be livestreamed on Thursday, February 4, 2021 at 10:00 am and can be viewed by logging onto www.spsact.org and select link for live-stream Masses. There are no calling hours. In lieu of flowers, memorial donations may be made to www.spsact.org or www.northwoodscenter.org. Mark's family would like to thank the doctors and nurses in the Neuro ICU at Hartford Hospital for their wonderful care.