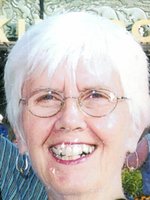 Shirley E. Lawrence
Shirley E. (Grener) Lawrence, 83, of Glastonbury, passed away peacefully at home on Monday, February 1, 2021 surrounded by her family. She was the beloved wife of Gary H. Lawrence for 62 years.
Born in Hudson, NY, Shirley was the daughter of the late Charles and Helen (Brando) Grener. She has resided in Glastonbury since 1960. Shirley worked in the Plaza Shop at the Hartford Insurance Group for many years. She was a member of The First Church of Christ, Glastonbury.
In addition to her husband, Shirley is survived by her children, Gregory Lawrence of Granby and his wife Linda, and Lisa Lawrence of Cromwell and her partner Eric Curti; her three grandchildren Heather (Lawrence) Annunziato and her husband James, Andrew Lawrence and his partner Shelby Grant, Karen (Lawrence) Lavoie and her husband Devin; and her two great grandchildren Grace and Claire Annunziato. She is also survived by her sister Jean Orlich of New York. The family wishes to thank two special caregivers, Bea and Shelly. The family also wishes to extend the deepest of gratitude to those who supported and comforted them through the long journey of caring for a loved one living with dementia.
Services and burial will be private. There are no calling hours. Donations may be made in Shirley's memory to The First Church of Christ, Congregational, 2183 Main Street, Glastonbury, CT 06033.