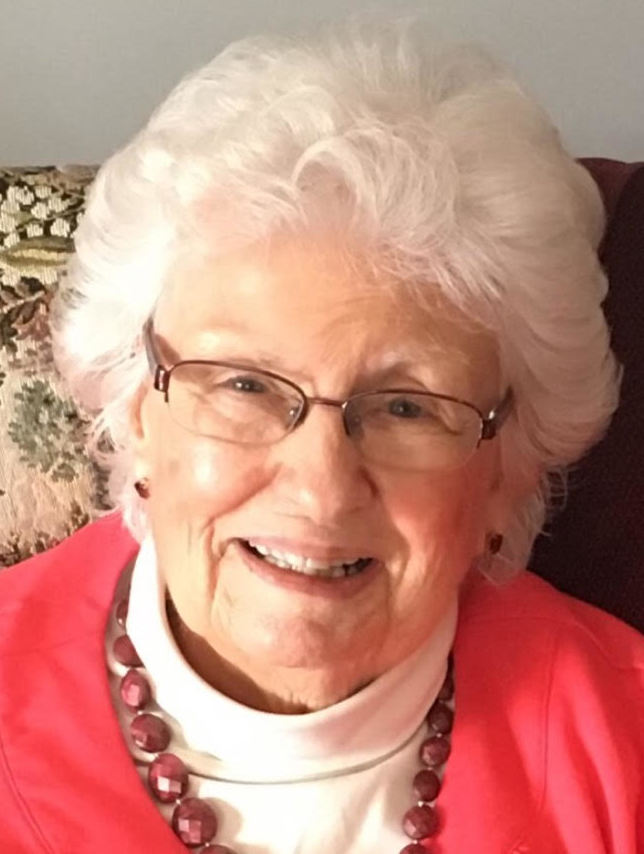 Anne T. DeNuccio
Anne T. (Lancaster) De Nuccio, 85, of Glastonbury, CT passed away peacefully at home on Saturday, February 13, 2021 surrounded by her dedicated and beloved husband of 61 years, David J. DeNuccio, and her two children, 7 grandchildren and 5 great-grandchildren.
Anne was born July 7, 1935 in Lawrence, MA and grew up in Andover, MA. She was the daughter of the late Daniel and Rita (Bell) Lancaster. Anne graduated from the Catherine Laboure School of Nursing and earned a BS in Nurse Teacher Education and an MS in Counseling from Central CT State University. She worked at many hospitals and ended her career as a school nurse for the town of Newington, CT and ultimately became the Supervisor of the Town's nurses.
She raised her family in Newington but later moved to Farmington, CT, living there for 30 years. She and her husband spent the last few years in Glastonbury, CT. Anne and David were members of St. Paul's Catholic Church in that town.
In addition to her husband, Anne is survived by her daughter, Jennifer Arel (husband Serge) of Hebron, CT. She is survived also by her son, Daniel DeNuccio (wife Maria) of Isla Mujeres in Mexico. She leaves seven grandchildren and five great-grandchildren: Audrey (Arel) Allegretti (husband Matt) and their two children; Lauren (Arel) Casto (husband Michael); Joseph Arel (wife Sarah) and their two children; Justin Arel; David T. DeNuccio (wife Emily) and daughter; Thomas DeNuccio; Patrick DeNuccio. She also leaves her sister, Jane Carrigg, her brother, James Lancaster, her sisters-in-law, Geri (DeNuccio) Jabara and Jeanette DeNuccio, her brother-in-law, Joseph Dzekevich, and many nieces and nephews, plus her dear friends with whom she was very loyal. She was predeceased by her sister, Rita Dzekevich.
Although Anne's nursing profession was surely a vocation, her greatest vocation was that of wife, mother, and Nana as well as her commitment to God and the Church. As David would say, she was the heart of the home and kept it running smoothly. Her grandchildren were all affectionately nicknamed by her and were spoiled with lots of outings to the sci-zeum (science museum), parks, sleepovers and fancy dinners. She was the biggest cheerleader and supporter of her children and grandchildren.
Funeral services and burial will be private. Friends may call on Thursday, February 18th, from 9:00 am to 10:30 am at Mulryan Funeral Home, 725 Hebron Ave., Glastonbury . In order to adhere to current COVID 19 mandates, masks are required and six feet of social distancing will be maintained. In lieu of flowers, donations in her name may be made to any of the following: St. Paul Church , 2577 Main St in Glastonbury , CT , 06033 ; The Church of St. Patrick, 110 Main Street , Farmington , CT , 06032 ; or Dr. David DeNuccio Graduate Scholarship Fund at Central CT State University, 1615 Stanley Street, New Britain, CT 06050.