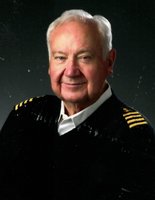 Max Fentress
Max Fentress, 81, passed away at home in East Hampton, Connecticut on February 13, 2021 in the care of people who loved him.
Born in Jasper, Indiana, he was the son of the late Shelton Ira and Victoria Roxa (Freeman) Fentress. He was raised in New Albany, Indiana and as a youth, Max was an active amateur boxer who appeared on the local television boxing shows and in various tournaments. He was a Golden Gloves middleweight champion in 1955.
On high school graduation, Max received a U.S. Navy scholarship to train for a career in the navy and to attend the University of Louisville, where he graduated with a B.S. degree in Mechanical Engineering. Later he earned an MBA degree at the University of Hartford.
Max was predeceased by his wife, Nicole Françoise Bégin Fentress, and is survived by his sons and daughters-in-law, Eric and Kim Fentress of East Hampton, CT and Brian Fentress and Jessica Puma of Fogelsville, PA; Ann Fentress (sister in-law) of Louisville, KY and was predeceased by his sister, Louretta Hublar, brother Garrett Fentress and a nephew, Mark Hublar. Max is also survived by his granddaughters, Emma Nicole and Claire Marie who have many wonderful memories of their grandpa and loved him deeply; and many nieces and nephews. He was survived by his loving companion Anne Gagnon.
Max met the love of his life, Nicole Bégin, at a midshipman ball at the Ménage Militaire citadel in Quebec City, Qc Canada. Max proposed to Nicole on the Plaines d'Abraham.
Max served as engineering officer and navigation watch officer aboard ships in the Pacific Fleet amphibious assault force (USS Wexford County (LST-1168) and Atlantic/Mediterranean carrier strike forces (USS Leyte (CV- 32), USS Beale (DD-471), and USS Barney (DDG- 6).
After the navy Max and Nicole made their home in Connecticut where he enjoyed a full engineering career at Pratt & Whitney where he was a JT8D engine design engineer and other manager assignments including recruitment, college relations. Max and Nicole traveled extensively in North America and Europe. They lived in five homes located in four states and in Sweden.
On taking early retirement from Pratt & Whitney, Max became a teacher. He taught biology, chemistry, physics, and calculus in high school and college for several years. He enjoyed a second retirement.
Max's sea experiences caused him to encourage others to enjoy the sea. Thousands of mariners have benefited from his American Boatschool during a twenty five year period. This school/charter company offered mariner instruction and sail training at various locations along the New England coast
He was a lifelong learner with interest of French-Canadian culture and his wife's native language. His studies included full French immersion programs at his home by Nicole and at Université Laval in Quebec. Max was a published genealogist for his grandparents' family lines that extend over nine generations. He was a 40 year member of the Saint Patrick Church, East Hampton and Saint John Fisher Church, Marlborough.
Max will be remembered as a person who lived the traditional virtues, and all will recall him ready to laugh. All will recall the pleasure he derived from Nicole, Eric and Brian, his family and his many friends.
A funeral service will be livestreamed on Friday, February 19, 2021 at 1:15 pm and can be accessed by using the link: https://us02web.zoom.us/j/83441136812?pwd=VVlzK1pDeHE3aFJ0ZmdCZkM1aVNRUT09, passcode: 411286. Family and friends may visit the Mulryan Funeral Home, 725 Hebron Ave., Glastonbury on Friday, February 19, 2021, from 11:00 am to 1:00 pm. In order to adhere to current COVID 19 mandates, masks are required and six feet of social distancing will be maintained. Expressions of sympathy and recollections of Max's life can be sent to the family at 4 Curry Lane East Hampton, CT 06424.