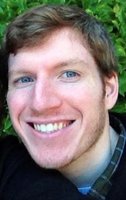 John James LaSella, III
John James LaSella III, 34 of East Windsor, CT died Monday April 19, 2021 in Hartford, CT.
John is the beloved son of Sandra (Ruseky) Patulak and James Patulak, best friend and brother of Joshua LaSella. John is also survived by his favorite Aunt Linda and Uncle Allen Gervais and cousin Michael Fullerton. John was pre deceased by his biological father John LaSella Jr.
John was deeply loved by his family and friends and will be dearly missed.
John believed in social justice and was active in civil rights, the LBGT community, the rights of the disabled, and animal activism.
John was born in Milford, CT on March 30, 1987. John and his family moved to Vermont in 1989. John loved the nature and serenity of Vermont. While in Vermont, John studied at the Community College of Vermont. After moving to Stafford Springs CT, John studied and graduated with an Associate's degree from Manchester Community College. While at MCC John interned at the State of CT Capitol in Hartford. John then graduated from UCONN . While at UCONN John studied abroad in Spain. John loved the culture and people in Spain so much that he decided to live there. John taught English to the Spanish children in several schools in Madrid, Granada and Durango, Spain. John returned home prior to the COVID pandemic and, unable to return to Europe, John stayed in the States. John was currently employed by XPO logistics as a logistics specialist.
Friends may call at Mulryan Funeral Home, 725 Hebron Ave., Glastonbury on Saturday, May 1, 2021 from 11:00 AM to 1:00 PM with a brief family eulogy to be said at 11:30 am. In order to adhere to current COVID 19 mandates, masks are required and six feet of social distancing will be maintained. In lieu of flowers, contributions in John's memory can be made to the trevorproject.org