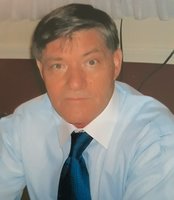 Antonio Bras
Antonio Dos Santos Bras of Rocky Hill died on April 26, 2021, surrounded by his family. He was 75.
Born in Portugal to Angelica and Manuel Bras, Mr. Bras grew up in Freixedas and Lisbon, and served in Guinea with the Portuguese Army.
In 1970, Mr. Bras married his wife of 50 years, Maria Antonieta, in their hometown of Freixedas and came to Connecticut, becoming a U.S. citizen in 1977. He worked many years in construction, living in Hartford, West Hartford, and Rocky Hill. Upon retirement, Mr. Bras enjoyed summers in Portugal and spending time with his grandchildren.
Besides his wife, Mr. Bras is survived by two daughters, Carma (Joao) Aleixo and Helena (Greg) Mansfield and five grandchildren, Catarina, Micaela, and Antonio Aleixo, and Maya and Eric Mansfield, all of West Hartford. Also survived by six sisters and many nieces and nephews. He was predeceased by a brother and a sister.
Calling hours will be on Monday, May 3rd from 9:00 to 10:30 at Mulryan Funeral Home, 725 Hebron Ave, Glastonbury. A Mass of Christian will be 11:00 am at Our Lady of Fatima Church, 50 Kane St. Hartford. Burial will follow in Fairview Cemetery, West Hartford. In order to adhere to current COVID 19 mandates, masks are required and six feet of social distancing will be maintained. For online condolences, please visit www.mulryanfh.com