---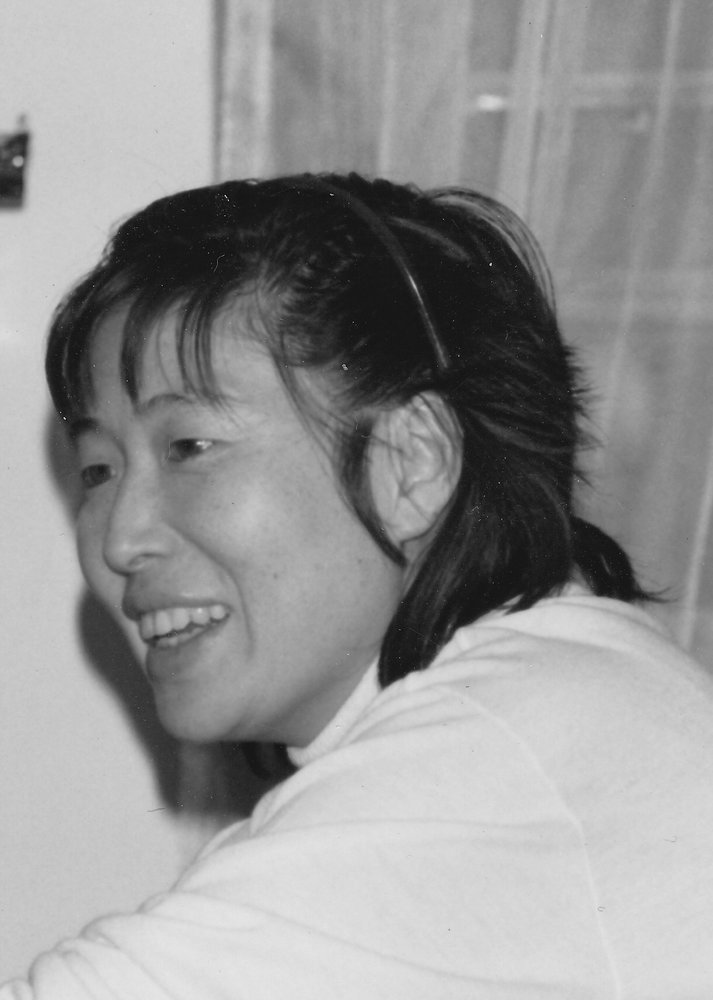 In Memory of
Nai Zing Ho
1932 - 2018
Obituary of Nai Zing Ho
Like the heroes of the old western movies she loved to watch, when Nai Zing "Mimi" Chang Ho wanted something done, she did it herself. Working for other real estate firms throughout the 1970's had been good for her, but good was never enough. She knew she had a mind for business, and she wanted a real estate firm of her own, so she co-founded her own company. Greater Greenwich Properties was a source of great pride for Mimi, as was her independence.
But the woman who made it her business to find people houses also knew how to make them feel at home. Mimi was beloved by her daughters' friends because she paid attention to their lives in a way that few grownups would, always asking them more than the perfunctory "How do you do?". Her care extended to animals as well; she helped her daughters raise chickens, ducks, and raccoons, and in her later years she took in stray pets. She loved cooking, be it breakfast for her family on a camping trip, or lunch for the crowds that flocked to her Santa Fe restaurant Dim Sum, Then Some. A former swim instructor, she cited as one of her most memorable accomplishments teaching her own daughter to swim, which she did, not by telling her what to do, but simply by having her learn to feel comfortable underwater.
Mimi, the youngest daughter of her father's 12 children, was born Chang Nai Zing on February 7, 1932 in Shanghai, China to Yi Ming and Chang Chiang Kong, her father a successful businessman and Nationalist party leader. She left war-torn China as a young girl, and in her later years liked to tell the story of how as a child she was passed through the window onto the crowded train that took her family out of the country.
The Chang family made its way to New York, settling in the Riverdale section of the Bronx during a time when Chinese immigration to the United States had long been sharply restricted. She learned English and was accepted to the Ethical Culture Fieldston School, where she played on the varsity field hockey team, and spent her summers as a camp counselor in Cooperstown, NY. She went on to study painting at the Rhode Island School of Design, graduating in 1954.
She married C. Eric Ho in 1956 in her mother's backyard in New Rochelle, NY. They honeymooned in Florida and she always remembered how they were refused a room at a motel, despite its vacancy sign, apparently because of their race. They lived together in New Jersey, where Mimi and Eric raised two daughters, Barbara (b. 1957) and Marianne (b. 1960).
In 1969 they moved to the Cos Cob neighborhood of Greenwich, CT, and after working in a variety of office jobs, Mimi turned to selling real estate, which she saw as one of the few fields where women could make good money at the time. At that point, the interest she took in people really paid off, as she quickly gained a reputation for personalized service and efficiency, first with Maguire Realty, and later with Thomas N. Cooke, before she went on to start Greater Greenwich Properties in 1984.
Her husband died suddenly the day after Thanksgiving in 1987, one year after his retirement. Devastated, Mimi gave up her business and moved soon after to Santa Fe, NM where her sister, who had also lost her husband, was living. Fittingly, she settled in a home formerly owned by Jack Schaefer, author of the classic western novel Shane, and though heartbroken, she went right back to work. She started up again in the real estate business, and later brought to life her idea for a new restaurant. Dim Sum, Then Some served classic Chinese dim sum with a southwestern flair every weekend, and was a great hit with area residents for many years. She kept a small farm on her 25 acre property, where she enjoyed gardening and selling her chicken eggs to the locals.
Then, her health having become less stable, in 2013 she moved to Glastonbury, CT to live closer to her daughters, and spent much of her time knitting for her children and grandchildren, and dabbling in her favorite leisure pursuits.
For all the work she did, Mimi certainly knew how to have fun. Starting in her college years, she spent many of her summer vacations in West Hyannisport on Cape Cod, where she would often catch, clean, and cook her own fish. In retirement, when she wasn't watching westerns, she followed the Pro Tennis tour, and was an avid fan of Roger Federer. She enjoyed old folk songs, and would sit singing them softly to herself during quiet moments, evoking her daughters' fond memories of gaily belting out the family repertoire with her and their father during their cross-country road trip to California back in the late 1960's.
She was competitive to the end, and never lost her childlike love of games. She eagerly took up the novelty of video games like Pac-man and Space Invaders in their day, and loved to play Boggle, but perhaps her favorite pastime was playing cards. She avidly played bridge online, and never let a family visit end without a game of gin rummy, gambling "a penny a point." Right up to her final days, her sharp mind never dulled, and whenever she won another game of gin, she would sit back as a slight smile creased her face. "Wanna play again?" she would say, with only a hint of triumph in her voice.
Mimi is survived by her two daughters, Barbara Ho (Kenneth Inchalik) of Glastonbury, CT and Marianne Ho Barnum (William) of Riverside, CT and three grandchildren, Elisabeth "Libby" Inchalik Schwab (Paul), William Eric Barnum, and Kevin Chang Barnum.
Share Your Memory of
Nai Zing
Who We Are:

Mulryan Funeral Home is family owned and operated and has been serving Glastonbury and surrounding communities for many years.

Our Location:

725 Hebron Ave.
Glastonbury, CT

Phone: 860-652-4436


Quick Links: