---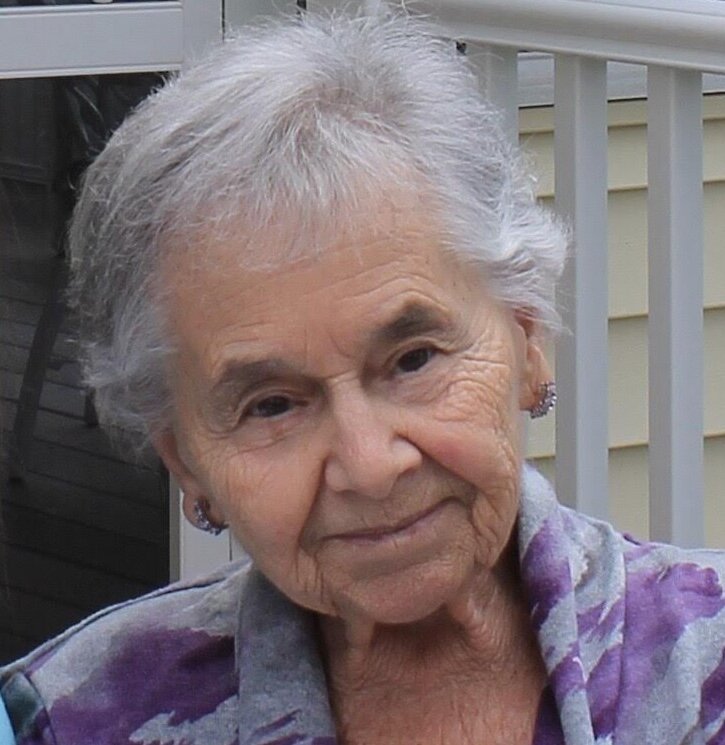 Funeral service
10:00 am
Wednesday, December 1, 2021
Mulryan Funeral Home
725 Hebron Ave.
Glastonbury, Connecticut, United States

Get Directions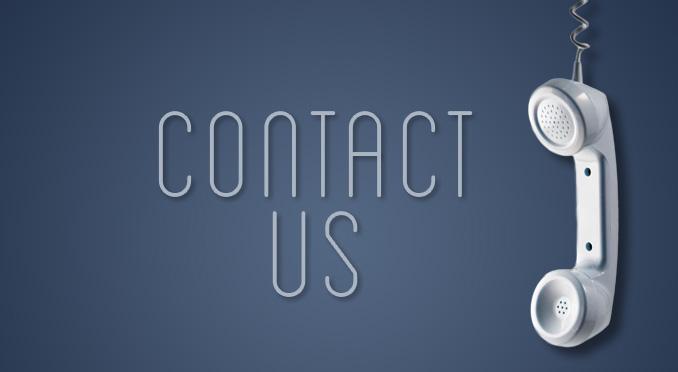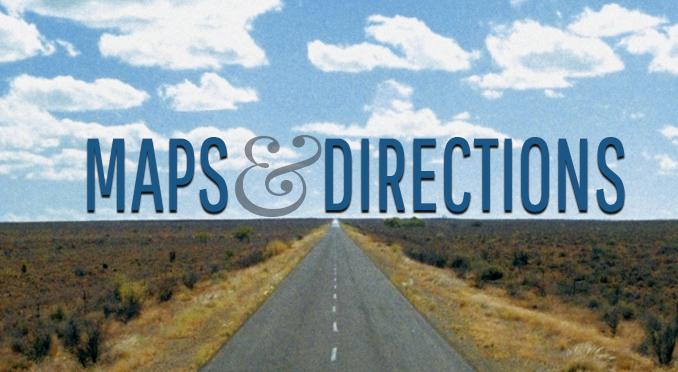 Obituary of Mary A. Foley
Mary Ann Foley, of Stony Brook Drive, Glastonbury, wife of the late Bertrand Foley, Jr., passed away on Nov. 24 after a long life of 96 years filled with family, friends, and joy.
A funeral service will be celebrated for Mary on Wednesday, (Dec. 1) at 10 a.m. at the Mulryan Funeral Home, 725 Hebron Ave., Glastonbury. Guests are requested to wear masks and are welcome to arrive up to 30 minutes prior to the service to greet the family. Burial will be private.
In keeping with Mary's independent spirit and love of life, she wanted to share her thoughts and observations in her own words. Here is her story:
I loved my life on all levels, family, friends, school, work, play. All perfect and beautiful and I feel blessed.
I am the middle child of Frank and Josephine (Ficara) Bordonaro, and I had two brothers, both deceased: Salvatore, also known as Sam, who was the eldest, and a hardworking businessman with a wife and two sons, Tom and Frank; and my younger brother, Michael, who had an engaging and fun-loving personality, and had five children through two marriages, Michael, Donna, Andrea, Lura, and Michele. They were great brothers and I missed them both.
My parents first met at a social gathering after my Dad returned to the area following his discharge from the Army at the end of World War I. They became fast friends, fell in love, and were married. They both lived long and rewarding lives, my Dad, born in Sicily in 1891, passed away at the age of 87 in 1978. My Mom, also born in Sicily in 1902, passed away in 1990 at the age of 88.
Growing up, it seemed like we knew everybody all over Connecticut. Holidays were filled with delicious dinners and open houses for countless family and friends. There were also many parties and social gatherings organized by clubs my parents belonged to.
A constant companion in my life was my cousin Jen who was nine months older than me. We spent wonderful time together at every family gathering and saw each other at the beach during the summers. In later years, we made trips to Florida together for long visits with my brother, Mike, who had moved there. Mike was our personal tour guide, and took us on many adventures, such as dining at great restaurants, visiting beaches, and checking out all of the tourist attractions.
Our family always loved the outdoors – especially swimming and the Connecticut shore. This led my parents to build a home at Indian Town Beach in Old Saybrook, and we spent many summers there. Later, my husband and I purchased the cottage from them, where I spent many more enjoyable summers.
My daughters grew up spending summers at the house in Old Saybrook, from the day school ended in June until Labor Day. We made many great friends, and enjoyed the sun, the water, playing cards, riding bikes, and having parties. My brother Sam and his wife later built a cottage at the same beach, which added to the fun.
As a young girl I had a group of friends and we enjoyed many activities together, including going to the movies, to the beach, picnics, ice skating – and even HORSE BACK riding totally dressed for the occasion in our JODFURS, which we thought were the "cat's meow."
While out at a party one evening, my cousin Frank Mozzicato introduced me to a young man named Bertrand Foley, Jr., and we began dating and were married on Sept.11, 1948. Bert had served in the Navy during World War II and had a long career with a local company, Mercury Oil. We settled in West Hartford where we both became active with the local Republican Party. I was very involved in local elections and organized and ran election headquarters –and for many years we even had Election Day headquarters in our basement, where we put in phone lines, tables, and a kitchen to make food for volunteers.
Bert and I had two beautiful daughters – Christine, born in 1949, and Karen, born in 1953. Chris now lives in Cranston, R.I., and has a son, my first grandchild, Cameron Shuck, born in 1969. Cam and his wife, Kristin, live in Ashaway, Rhode Island. I have so many fond memories of time I spent with Cam, from the very start of his life. He always had an adventurous spirit, and I especially remember following him around a small ski slope when he was learning how to ski. He became an expert skier.
Karen and her husband Dennis, live in Manchester, and have two children, Brendan, born 1982, and Ana, born 1984. I also spent a great deal of time with Brendan and Ana as they grew up and they were a real part of my life, kept me very busy, and made me feel young as we shared lots of laughs. They enjoyed using my car phone – which was one of the extra large early models – and watching movies on the VCR – which I had purchased before they became very popular.
Brendan and Ana provided one of the greatest joys of my life – great-grandchildren. Brendan and his wife Alex, who live in Glastonbury, have a son, Colby Brendan, born September 1, 2017, and a daughter, Auden Rose, born May 26, 2020. Ana and her husband Dean, live in Marlborough, and have twins, a daughter, Elsie May, and a son, Bodie Schain, born October 4, 2017.
These four little babies became my life and kept me going. I was thrilled to be alive and spend time with them for as long as possible. I'm glad I had the time with them that I did. It was amazing to watch them grow and develop – to learn to walk, to talk, and to become strong and funny personalities in their own right. I may be gone now, but I know Colby, Auden, Elsie, and Bodie, will go on to live great, fulfilling, and joyful lives. God Bless them.
At the time of Bert's death in 1982, I was living with my mother full-time at our home in Old Saybrook. After the death of Mom, I moved to the Hale Farms condominiums in Glastonbury and got involved with the local Republican Party – something I had done earlier in my life when living in West Hartford.
In 1999, I was appointed Glastonbury's Republican Registrar of Voters when there was an opening in that office. I then ran for election as Registrar and served 20 years before retiring in 2015. Serving as Registrar was one of the most rewarding experiences of my life, as I got to know so many wonderful people at Glastonbury Town Hall and all around town. It was also a challenging role – organizing and making arrangements for multiple polling places on election days was no easy task. My partner in this for much of my tenure was the Democratic Registrar, Zelda Lessne, who passed away in 2019. We worked together well, became close friends, and had a flawless record of successful elections.
I also served in Glastonbury for many years as a Justice of the Peace, and officiated at many weddings – from grand affairs to some right in my own living room.
After retiring as Registrar, I became active at the Glastonbury Community Center and was there most Wednesdays for a "friendly" – but competitive - game of Mahjongg. We had a lot of laughs and a lot of good home baked food - especially from Joan. I'd also like to thank all of the wonderful people, such as Cathy, Joanne, Joan, Jane, Barbara, Vivian, Connie, Ruth, Tina, and Jan, who looked in on me, gave me rides, took me to lunch and the movies in recent years. You were all great and special friends.
Just as it was for everyone else, the pandemic of 2020 was one of the more challenging chapters of my life. To be safe, I moved to Karen and Dennis' home in Manchester for several months. During this time, I marked my 95th birthday on April 23, 2020, and to celebrate, my family arranged a "drive-by" birthday party, which caught me totally by surprise and touched me deeply. I was also among the first people in line when Covid vaccinations became available – and getting these shots at Rentschler Field in East Hartford was the first time in all my many years that I ever got a vaccination at a drive through clinic.
During my life, I really enjoyed, work, and travel.
At different times in my life I worked as a bank teller, at an employment agency, and eventually owned and operated my own agency in New London. It gave me great satisfaction to help place people in jobs that were right for them.
My travels took me to many parts of our nation and the world. Karen and I took an extensive tour of Europe when she was in high school – and even ventured into Morocco. When my grand daughter Ana was in college in Rome, Karen and I visited her there, and we also went to Sicily, where we stayed with my first cousins, saw the homes where my parents grew up, and visited family grave sites.. My Mom and I also had many memorable trips with my brother Sam and his wife Sophie , everywhere from Las Vegas to many Caribbean Islands. My Mom especially looked forwards to these trips – and was often the one to suggest which island we should visit.
Growing up in the Great Depression and coming of age in the World War II era, I never dreamed of being on this Earth for so many decades. I never could have imagined all of the changes I would see and how amazing it would be to hold and love children, grandchildren and even great grandchildren.
It's been quite a journey, and I've enjoyed it all and loved so many people and had so much fun along the way.
God Bless.
Mary
In lieu of flowers, contributions in Mary's memory may be made to the Celiac Disease Foundation at celiac.org, the Parkinson's Foundation at www.parkinson.org
Share Your Memory of
Mary
Who We Are:

Mulryan Funeral Home is family owned and operated and has been serving Glastonbury and surrounding communities for many years.

Our Location:

725 Hebron Ave.
Glastonbury, CT

Phone: 860-652-4436


Quick Links: