---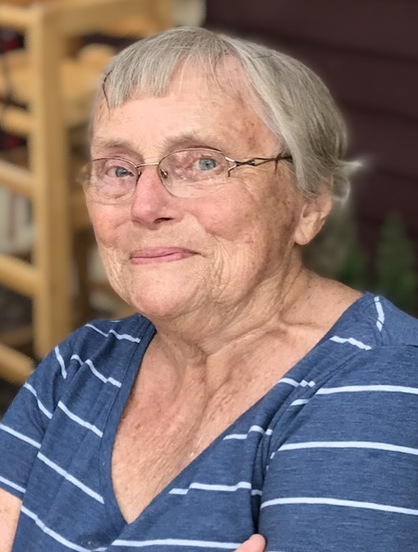 Obituary of Diane Isora Weir Lingner
Diane Isora (Weir) Lingner passed away peacefully at her home on January 28, 2022 surrounded by loved ones. She was born in the family's East Glastonbury homestead October 25, 1930 to parents Marjorie (Fisher) and Leverett Weir. Diane was raised in East Glastonbury and fondly recalled grammar school days in the one-room Neipsic School.
Diane's love of Lake Terramuggus was lifelong. As an infant the family picnicked at the lake's icehouse, and her grandparents built their cottage in 1933. Diane and sister Ruby cherished summers spent at the lake with their grandparents. Diane often reminisced of walks to retrieve eggs and rye bread nearby.
She was married for a brief time and always treasured the immeasurable gift received during that time, her three children – Richie, Tommy and Patty. Her relationships with each were so unique yet each so very special.
The lake became home to Diane and sister Betty in 1980. Diane enjoyed and supervised countless picnics, taught youngsters to swim and skate and enjoyed watching the birds, swimmers, a good storm and ice fishermen (well those not on "her" ice). Diane took great pride in being the last swimmer of the season in the old days before it became exercise for those in a wetsuit.
Diane was a lifelong member of East Glastonbury Methodist Church where she sang in the choir in her younger years. All Saints Day was of particular importance to her. Diane was a faithful servant during their annual Strawberry Suppers her entire life. Quality Name Plate in East Glastonbury was Diane's work and her other home for 53 years. The location was convenient as the Weir's goats and cows were often loose from the homestead just up the road. She struggled with retiring as she enjoyed working so much.
Through her breast cancer in 1998 and later 9-year metastatic journey, Diane would have medical visits then be back at work or serving at the Strawberry "Suppah" after treatments. Very little kept this woman from living life and especially tending her yard. Diane preferred to work in her gardens, trim brush and trees, pull weeds so she could see the beautiful stone wall or move rocks when life brought challenges.
Diane enjoyed gabbing with old friends, a strong highball, preparing and especially eating a good meal, Christmas ornaments, dancing particularly to Harry Belafonte and hot air balloons. She enjoyed rocking and singing to many a youngster with coffee in hand which usually led to "resting her eyes" (napping). She travelled, enjoyed Friday night suppers out and was quite the bowler in her younger years. One still couldn't interrupt Diane watching Hunt for Red October. She followed the Red Sox and Huskies however later preferred watching a good golf match. Diane noticed the little things in life and enjoyed figuring out how things work. She was our matriarch, family supervisor and one of a kind.
She was predeceased by son Thomas Lingner, daughter Patricia (Lingner) Sloan, sisters Dorothy (Weir) Aceto and Elizabeth Weir, brother Ernest "Bud" Weir, nieces Joanne Palazzi, Laura (Weir) Finocche and Sue Weir as well as many other close family members.
Diane leaves behind dear sister Ruby (Weir) Palazzi (East Glastonbury), son Richard Lingner (Whitesboro TX), daughter-in-law Karen (Novotasky) Lingner (Chichester NH), son-in-law William Sloan (Manchester CT), grandchildren Sandra (Lingner) Ordway, Jessica (Lingner) Hess, Courtney (Sloan) Chan, Nicholas Lingner, Jeremy Sloan and great-grandchildren Jennifer Ordway, Nicholas Lingner, Colby Hess, Jaida Chan and Jaren Chan along with numerous nieces, nephews and friends.
Fiercely independent and determined, Diane struggled in recent months having to rely upon others to care for her. She was accustomed to being the caretaker for so many since her teenage years. The family offers heartfelt gratitude to the staff of Hartford HealthCare Hospice and All Ways There Home-Care.
Diane fed more people in her lifetime than one can imagine. In her honor, please consider sharing Diane's gift of a piece of pie or cup of soup with someone. Those who wish may send memorial donations to Helen & Harry Gray Cancer Center, 79 Retreat Ave, Hartford, CT 06106 or Sandy Peszynski Breast Cancer Foundation, 93 E High St, E Hampton, CT 06424.
Burial will take place in Neipsic Cemetery at the convenience of the family. A celebration of life will be held when the spring flowers are in bloom at the lake. For online condolences, please visit www.mulryanfh.com
Share Your Memory of
Diane
Who We Are:

Mulryan Funeral Home is family owned and operated and has been serving Glastonbury and surrounding communities for many years.

Our Location:

725 Hebron Ave.
Glastonbury, CT

Phone: 860-652-4436


Quick Links: