---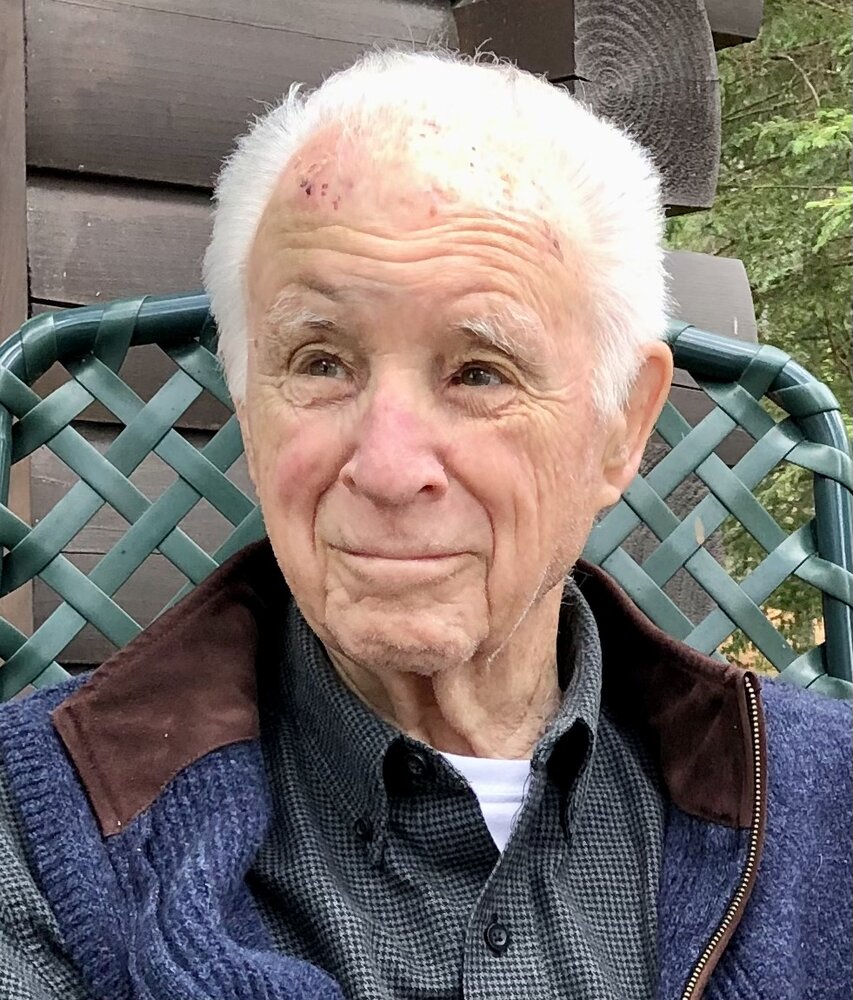 Obituary of Ivan Bush
Horace Ivan Bush of Hilton Head Island peacefully passed away November 5, 2022, at age 92 in Glastonbury CT. He was born October 2, 1930, in Hartford CT, the son of Horace Smith Bush and Elizabeth Elting Hull Bush.
Throughout his life, Ivan was known for his quiet demeanor, humble wisdom, and steadfast devotion to family and friends. He spent most of his childhood on a small family farm in Chester, Connecticut, and graduated from Chester High School in a class of 15 students in 1948. The fall of that year he entered Cornell University. After a couple years in academia, he realized he was not quite ready for such seriousness and entered active duty with the United States Air Force, training in and piloting KC-97 refueling aircraft. During this time, he met and married Miss Betty Coisson of New York City. Ivan eventually returned to Cornell to graduate in 1957 with a Bachelor's degree in Mechanical Engineering, and later earned a Master of Science degree in Aeronautics and Astronautics from the University of Washington in Seattle in 1974. In 1959 Ivan was assigned as an engineer to Wright Patterson Air Force Base in Dayton, Ohio. While there, he separated from active duty with the Air Force, but continued working with the Aero-Propulsion Laboratory, retiring in 1986 as Director of the Turbine Engine Division of Wright Laboratories. After retirement, Ivan and Betty moved to Hilton Head Island. Quickly realizing golf was not his game, and declaring retirement a waste of time, Ivan bought a boat and joined the US Coast Guard Auxiliary. He was active with the Auxiliary for 18 years in Search & Rescue, Harbor Security, and especially enjoyed exercising his pilot and sailing skills supporting the USCQ Aviation Training Center by captaining underway vessels for helicopter rescue training missions. Characteristically for Ivan, he formed a tight comradery with his fellow members, meeting often to recount their excursions of the week.
Ivan & Betty's marriage in 1953 was the beginning of a 65-year love story until Betty's heartbreaking death in 2018. While working at WPAFB, they settled and raised their three children in Xenia, Ohio. Family and community were important to Ivan, and he encouraged gatherings with dear neighbors often. Always a devoted father, he instilled in his children a love of the outdoors through hiking, camping, sailing, snow & water skiing. He was dedicated to teaching a younger generation about the outdoors and became a leader in Xenia BSA Troop 165. His original campfire kitchen was the envy of all, where he created exquisite camping cuisine and was most famous for his campfire peach cobbler.
During an early stint at Dow Air Force Base in Bangor Maine, Betty and Ivan were captivated by the beauty of Phillips Lake and the local wit of new friends, compelling him to pack up his family nearly each year for summer vacations at Lucerne-in-Maine. Deepening those roots through the years, he and Betty eventually built a log home on the lake where they spent every summer sailing, swimming, welcoming family and friends, and enjoying campfires and lakeside activities.
Later in his life, Ivan became curious of his family's history, and began what would become a 10-year quest researching his lineage. He traveled to large and small towns across New England tracking down documents and writing three volumes tracing each line of his ancestry back to when they first came to the US. This priceless gift is another example of his humble wisdom and commitment to preserving history and a loving bond of family.
Ivan was preceded in death by his wife Betty in 2018 and sister Betsy in 2006. He is survived by his daughter Laura Celine Bush of Bluffton, SC, son Bob (and Betsy) Bush of Glastonbury, CT, and daughter Libbie (and Kris) Anderson of Phippsburg, ME, grandchildren Alyson, Daniel, Jenny, Anna, Max, Greta, Gus, and great-grandchildren Reyn, Abby, Charlotte, Forrest, Frederick, and Ivan.
In lieu of flowers, donations in his memory can be made to Wreaths Across America or your favorite charity. For online condolences, please visit www.mulryanfh.com.
Share Your Memory of
Ivan
Who We Are:

Mulryan Funeral Home is family owned and operated and has been serving Glastonbury and surrounding communities for many years.

Our Location:

725 Hebron Ave.
Glastonbury, CT

Phone: 860-652-4436


Quick Links: