---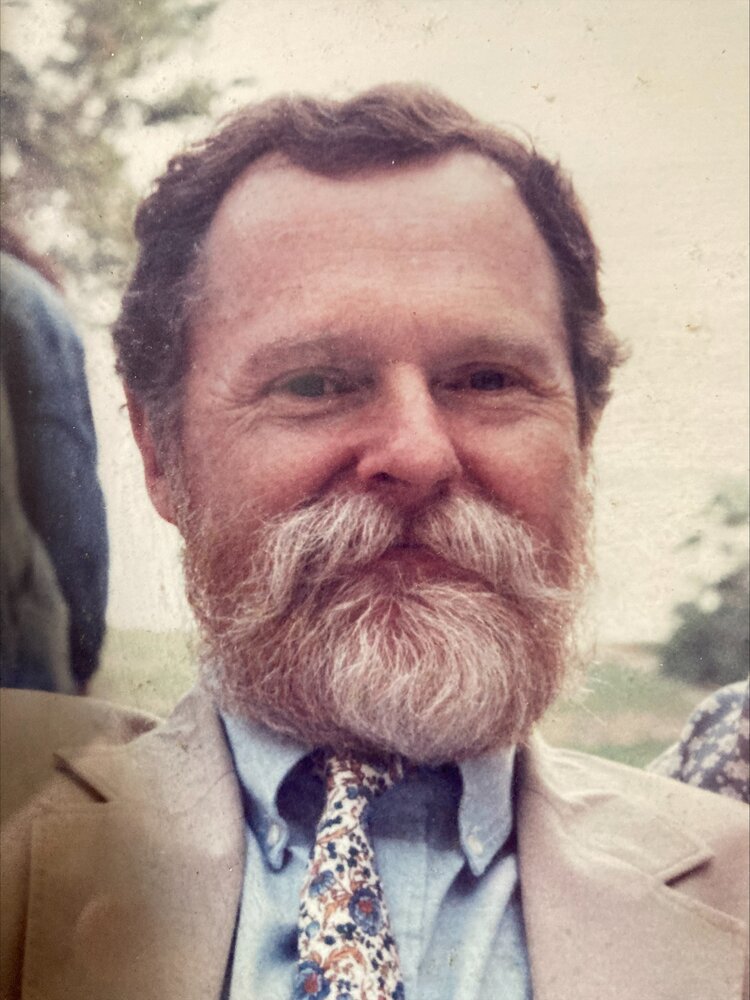 Obituary of Miller Brown
Miller Brown, 86, of Glastonbury, CT, passed away peacefully on July 27, 2023, after being outrun by a swift progression of cancer. He is survived by his beloved wife of over 30 years, Hilary (Baldwin) Brown; daughters Mara Brown of Ogden, Utah; Shana Brown of Kailua, Hawai'i; Jasmine Appleberry of North Providence, Rhode Island; and Robin Appleberry of Washington, DC; their spouses and his adored grandchildren; his sister Loy Wiley; and his nieces Jennifer (Wiley) Gould and Elizabeth (Wiley) Taylor and their families.
Born in Hutchinson, KS, Miller was the son of the late Honorable Wesley E. and Mary A. (Miller) Brown. His childhood included a tour of West Coast naval communities with his parents and sister during World War II. He left Kansas to earn a BA at Amherst College and was selected at graduation for a Rotary Club fellowship in France, earning a certificat d'études supérieure from the University of Paris. Returning from Europe he began graduate studies in philosophy at Harvard University and earned a PhD in 1970. He joined the faculty of Trinity College in Hartford, where he enjoyed a distinguished 50-year career as a professor, author, department chair, and Dean of the Faculty. With Mara and Shana, he took sabbaticals in England to the University of Kent and Durham University, which led to family adventures of hiking, sightseeing, and picnicking across Europe.
Miller's academic interests focused on philosophy of ethics and science. He passionately believed that critical thinking and careful attention to precise language were accessible skills, necessary and enriching to all aspects of public and personal life. He was an early participant in the Hartford Classical Magnet School, teaching classical Greek philosophy, and later developed a significant expertise in philosophy of sport, including a stint as president of the International Association for the Philosophy of Sport. He served for a decade on the Academic Freedom Committee of the American Civil Liberties Union and chaired the local chapter of the American Association of University Professors, commitments which reflected his dedication to academic freedom and the value of scholarly inquiry in the modern world. He maintained a close personal and professional network with colleagues through the years and was a pillar of his academic communities, at Trinity and in larger organizations.
Outside of academia, Miller's greatest and lifelong passion was running. He was an accomplished distance runner, completing numerous Boston marathons, 50-mile ultra-marathons, and local road races. He coached cross country at Trinity and enjoyed running with close friends in the area. Miller's last race was the Glastonbury Santa's Run in December of 2022. He finished first in his age category, advantaged ever so slightly by being the sole member of that age group.
A resident of Glastonbury since 1967, Miller cherished his colonial-era home on Main Street and was working on a history of the house before he passed. Abutting the Glastonbury Meadows, the house was the residence of abolitionists and suffragists Abigail and Julia Smith, whose values he admired and shared. He and Hilary cultivated large vegetable and herb gardens and made blackberry jam from bushes on the property. They made summer visits to the Baldwin family home on Cuttyhunk Island, MA. He was a lifelong lover of jokes and sleights of hand, to the delight of his grandchildren. He was full of stories, songs, and poems, sourced from his family's pioneer lore and his undergraduate days in the company of Robert Frost.
Miller will be missed by former wife Susan Rand Brown, and by many devoted friends who provided him great comfort in his final weeks and days.
In lieu of flowers, memorial donations may be made to the Historical Society of Glastonbury, P.O. Box 46, Glastonbury, CT 06033; or visit www.hsgct.org.
We will honor Miller with a Celebration of Life in early November, with information forthcoming. For online condolences, please visit www.mulryanfh.com.
Share Your Memory of
Miller
Who We Are:

Mulryan Funeral Home is family owned and operated and has been serving Glastonbury and surrounding communities for many years.

Our Location:

725 Hebron Ave.
Glastonbury, CT

Phone: 860-652-4436


Quick Links: