---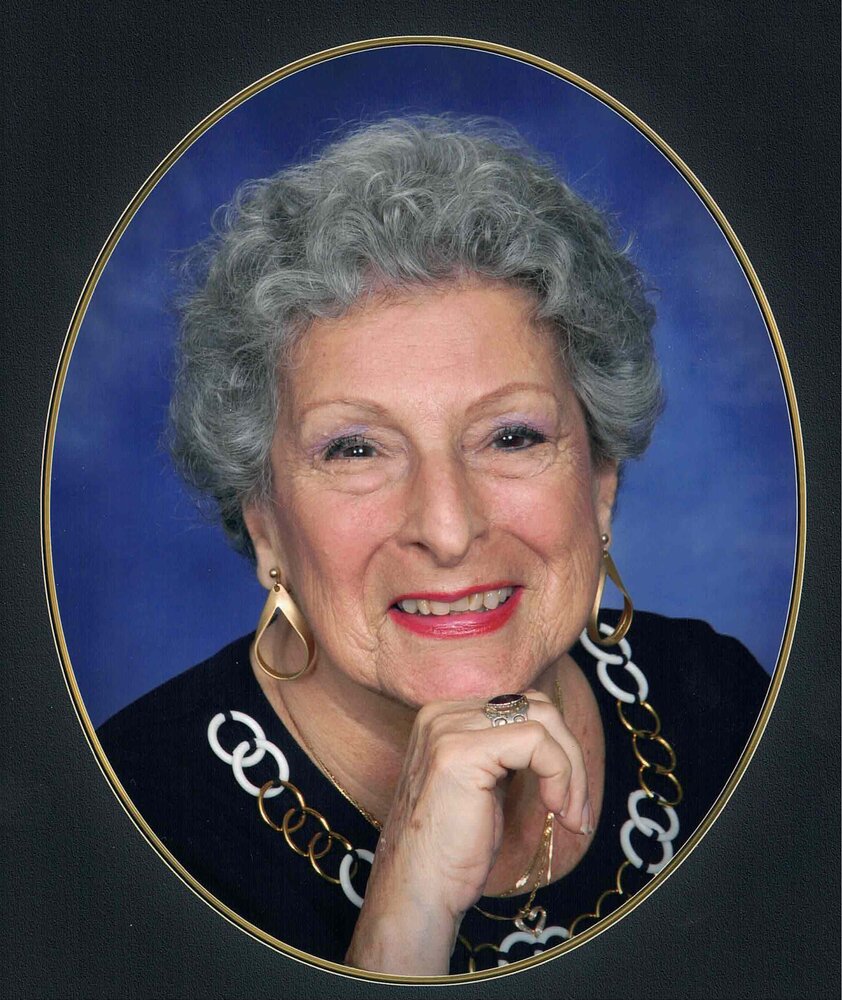 Obituary of Doris D. Hoffenberg
Doris D. Hoffenberg, 93, of Glastonbury, widow of Raphael (Ray) Hoffenberg and former wife of John Jones, died Wednesday, October 11, 2023 at home. Born on February 5, 1930 to Joel and Angelina Dooman, she grew up in New Britain and moved to Glastonbury in 1967 to raise her family.
A loving mother, she is survived by daughter Julianne Hoffenberg (New York City), son David Andrew Hoffenberg (Rutland, Vermont), David's partner Julia Frankel and their son, Judah Raphael Hoffenberg.
Her children would like to share the following about their beloved mother:
Our mother's parents came to New Britain as young refugees leaving Iran (then Persia) in 1920. They had two sons and two daughters, but their first born son was killed in a traffic accident when he was 2 years old before our mom was born. The family suffered another tragedy when their youngest son, Andrew died of a rare liver disease at the age of 6, when mom was just 11 years old. Our mom spoke often of her little brother whom she loved dearly. In school she was a good student and popular. She sang in the choir and remained close to her high school choir director for decades. She loved to dance and it was that skill that caught the eye of our dad Ray. As the story goes, mom was invited to a bbq at dad's house in Hartford by our dad's brother Eli - but she found Eli rather boring. And she noticed dad tapping his feet to the music so she asked him if he could dance the lindy. He said he had had too much to drink to properly dance with her but he'd take her out tomorrow. And the rest is history. They were married on December 11, 1964, welcomed daughter Julianne in April 1966 and son David in November 1967. Mom and Dad didn't have much - but they gave their children everything.
Mom had a very active life in Glastonbury starting with her life at First Church Congregational, where she was a member for 60 years, a youth advisor, a Deacon and much more. Her relationship with the late Rev. Carl Schultz was one of the most important in her life and she made sure First Church was a big part of her family's life - even our Jewish father found a home there.
Mom had many jobs in town as a secretary and clerical worker, but her favorite was working at The Pumpernickel Pub in Fox Run Mall from 1975 - 1989 as a hostess and assistant manager. It was a home away from home for the entire family, and an incredible, vibrant environment to raise her kids. The third gift she gave our family after church and The Pub, was YSB (Youth Services Bureau) led by the extraordinary Chris Gullotta. YSB started producing plays in 1975. Mom took us to their second production, "Music Man" in the summer of 1976 - and from that moment, YSB was a major part of our lives. Every summer Julianne and David were in the play, and mom and dad were part of the legendary "TOM" crew backstage. It was a family affair for years. Even after the kids graduated high school and moved out, Mom and Dad continued to volunteer backstage, in casting, makeup - whatever was required.
In 1993, at the age of 65, our dad developed a rare form of brain cancer. And our mom, already the "toughest broad" dad knew, grew her strength tenfold, when she took care of him until he took his last breath.
The following year mom found love again when her old high school boyfriend, John Jones called her out of the blue and asked her out for lunch. A widower, John had read that mom had recently lost her husband and decided to reach out. That lunch turned into over 15 years of marriage. John's family, especially his late sister Joanie, daughters Christine and Marlene, and nieces Margaret and Marion, were and remained an important part of mom's life for many years and she loved them dearly.
Mom loved all people and let them know it. One of the things her children loved the most about their mother was how much she loved their friends. Our home was always full of people, full of music and full of laughs.
We will miss our mother forever. She was a bright light the likes of which we may never see again. To everyone who showered her with love these last few difficult years, we appreciate you. We want to especially thank her dear friend and caregiver Tracy Stanhope for loving her and caring for her so beautifully for so many years. And to her recent live-in caregiver Joyce, who made her final weeks comfortable and took such loving care.
Finally, we want to acknowledge the most important thing about our mom - she loved the UCONN Huskies Women's Basketball team more than she loved her children. That is not a joke.
A memorial service will be held Tuesday, October 17 at 11am at First Church of Christ Congregational, 2183 Main St, Glastonbury with burial to follow at Green Cemetery, Glastonbury. Calling hours will be held on Monday, October 16 from 5pm to 8pm at Mulryan Funeral Home, 725 Hebron Ave., Glastonbury.
Donations may be made to The Ray Hoffenberg Memorial Scholarship at UCONN.
Share Your Memory of
Doris
Who We Are:

Mulryan Funeral Home is family owned and operated and has been serving Glastonbury and surrounding communities for many years.

Our Location:

725 Hebron Ave.
Glastonbury, CT

Phone: 860-652-4436


Quick Links: